About Us
Somerset Tax Services, LLC is owned by Shirley Y Pietrucha, CPA, MBA.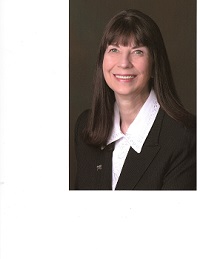 Shirley is a member of the American Institute of Certified Public Accountants and the New Jersey Society of CPA's since 1982 and a resident of Franklin Township, Somerset Co. New Jersey since 1983. Active in community service, she has served on numerous committees and boards in Franklin Township; including five years as an active volunteer for the Franklin Youth Initiative, several years as a member and president of the Library Board, and as a member and president of the Board of Education. In addition to public accounting, her career has included employment as a senior financial administrator in a public university, service at the NJ Dept. of Higher Education, classroom teacher at the university, and owner of a retail store. After service in the US Army, she earned her college degree, Summa Cum Laude and then a Masters in Business Administration.
All work is personally supervised and signed by Mrs. Pietrucha. She brings over 35 years of both technical and practical experience in the tax and accounting fields. As the leader of operations at Somerset Tax Services, LLC she maintains a friendly atmosphere. The firm is small enough to know you and value a long-term relationship, and experienced enough to provide excellent service.

Our company specializes in providing tax preparation services for
Individuals, Estates and Rental Property Owners.

~Prior Years Returns
~Returns for all states
~Information is secure, we never outsource to third parties

phone: 732-246-3332
fax: 732-246-3360
email: sypcpa@verizon.net