We are currently accepting appointments for February 2024
Somerset Tax Services, LLC is celebrating over twenty years at our present location.
We are sincerely grateful for our loyal customers and look forward to continuing relationships with members of both our local and remote communities.
Our primary focus is to provide support for income tax compliance for individuals only. We no longer work with partnerships, limited liability companies, or corporations.
We have openings for only a few new clients each season, and no new clients after February 15.
Current clients are welcome to use the client portal to transfer information. Please contact me for your log-in credentials, user names from last year are the same.
Contact information is located at the bottom of this screen.
Our offices are conveniently located in the Village Plaza shopping center at 1075 Easton Avenue, Somerset, NJ 08873. We are on the second floor, Suite 2-8B in Office Tower Two. We are near the intersection of JFK & Easton Ave., just west of the Somerset Diner and sharing the parking lot with McDonald's and Dunkin Donuts.
We look forward to providing excellent service in an environment in which your information is always secure, no out-sourcing or unlicensed preparers, and competitive rates.
Thank you for visiting.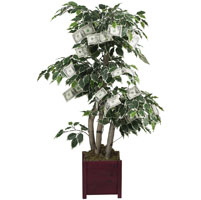 Shirley Y Pietrucha, CPA, MBA